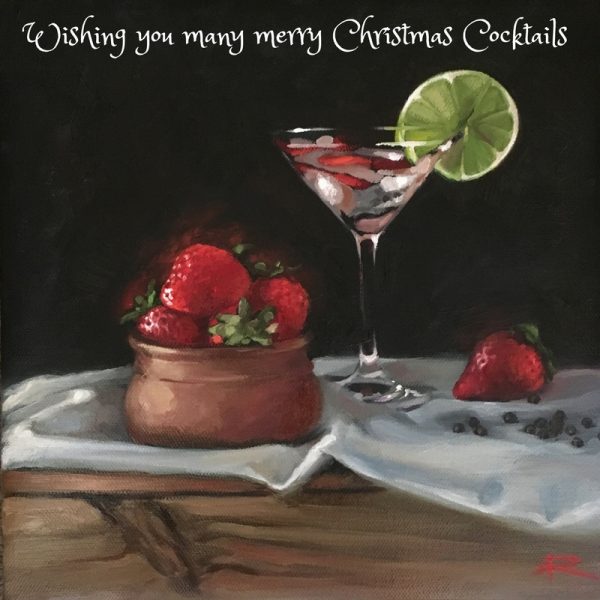 Well, what a cracker 2017 was, and so keen to jump into 2018 with both feet! And, as Natalie says in Love Actually (don't tell me you don't love that movie too!):
"If you can't say it at Christmas, when can you, eh?"
My heartfelt love and thanks for all your support this year – I really couldn't have done it with you, my constant cheer squad.
You've probably noticed on Insta and FB that I've been capping off the year with a small series of fun and fanciful paintings in perfect keeping with our celebratory mood and, because it's nearly Christmas, I'd like to offer them to YOU, my faithful subscribers, first and before anyone else.
Here's my G&T series …
Oil on Linen
30cm x 30cm (12″ x 12″)
For 24 HOURS ONLY each painting will be available
on my Store for the
Special Pre-Release Price of AUD$500 each*
Express Next Day Delivery to Sydney Metro Area
Rest of Australia 2-4 days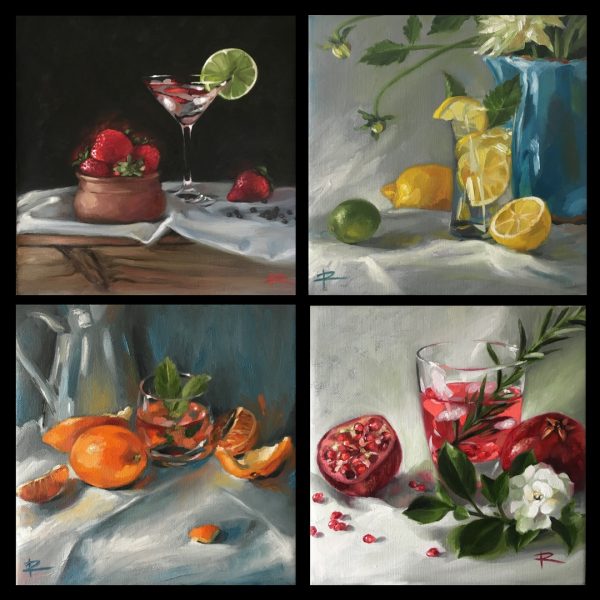 After 24 hours these luscious little treats will be released to the public on all stores for AUD$700 (Australia) and AUD$800 (International) .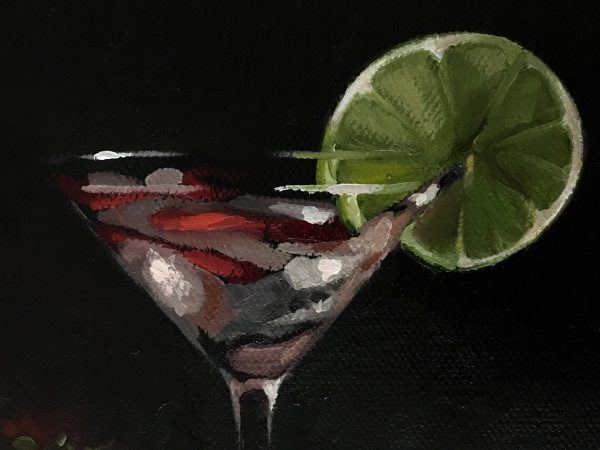 G&T Strawberries and Black Pepper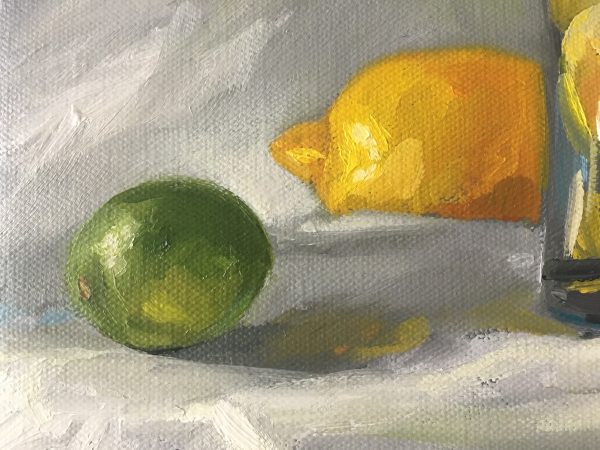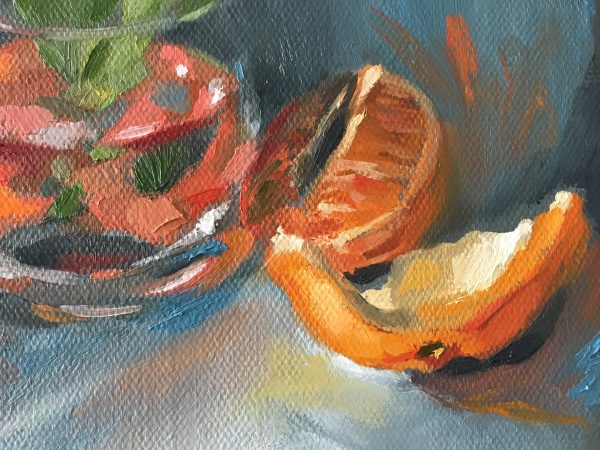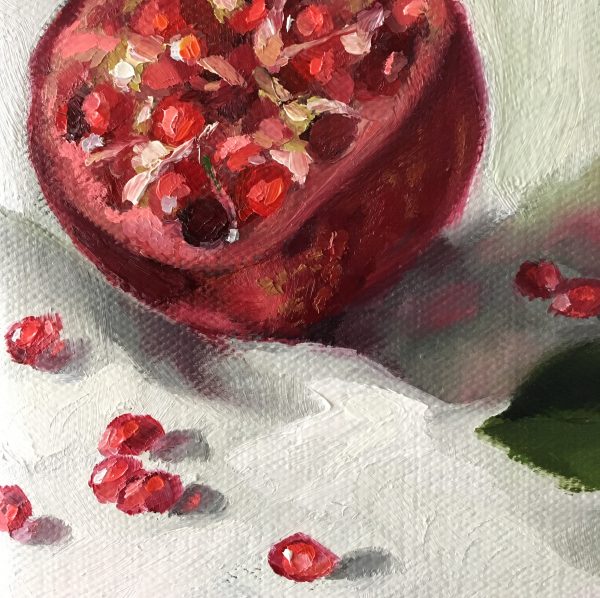 *AUD$500 within Australia only. For International, please add AUD$50 delivery.
Expires 13 December 2017 17:00 hours EST
Update on Book Two:
Every week now I'm asked (especially at every Christmas party!) when the next book will be ready … so here's the latest:
The manuscript is complete and now in the capable hands of my structural editor Alexandra Nahlous – you may have read some of the books Alex has edited: The Husband's Secret and The Hypnotist's Love Story by Liane Moriarty or The Slap by Christos Tsiolkas, amongst many others.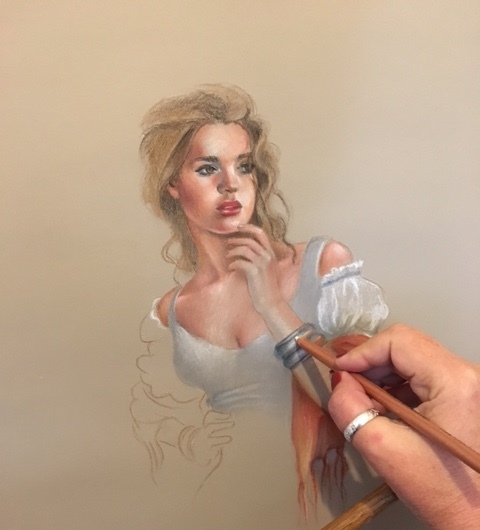 The illustrations are done and, come the new year, I'll be starting the design of the cover, followed by a complete proofread and format and then (the fun bit for you, lovely readers) distribution of ARC copies to volunteers for review and preparation for THE LAUNCH.
Don't forget to drop me a line if you'd like to be an Advance Reader, ie. the recipient of a free e-copy before the final book is printed for mass distribution, to read and review in return for uploading your review to Goodreads, Amazon, your own blog etc. prior to launch.
Finally, wishing you all the most wonderful, restful and, most importantly, fun! Christmas. I leave you with the opening page of Book Two, just to whet your appetite for what's to come,
Rx