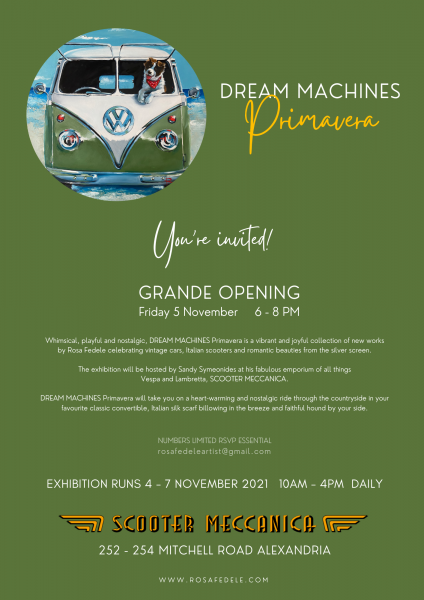 It's with great pleasure that I invite you to the opening of my solo exhibition DREAM MACHINES Primavera on Friday 5 November 6PM.
My show at Bowral Art Gallery earlier this year was a huge success, and I'm so glad to be bringing a selection of new works to Sydney. Please come along, have a glass of bubbles and enjoy! DREAM MACHINES Primavera will run for four days (4-7 November 10AM-4PM DAILY).
FOR THE SCOOTERISTS:
Sandy will be holding a RIDE OUT departing 11AM on Sunday 7th November, back to Scooter Meccanica afterwards for bubbles!
ROSE PINK CADILLAC
A few weeks ago Angus Stone (of Angus and Julia Stone / Dope Lemon) picked up my little video of Rose Pink Cadillac and reposted it on his socials – clearly a thoughtful and generous person. After that things went a bit crazy!
Needless to say the painting (and a few others) sold before it was even dry and the new owner has kindly allowed me to exhibit it at the show.
Anyhow, just wanted to say if there's anything you've seen you'd like to dibs prior to the show please do let me know.
PAINTING COOPER
And for those of you that just can't get excited about cars (shock horror no!) here's something doggo related. This is darling Cooper; he came to stay for a week in January and then this happened. Ain't he the doggiest doggo of all doggos?
DOGGO PORTRAIT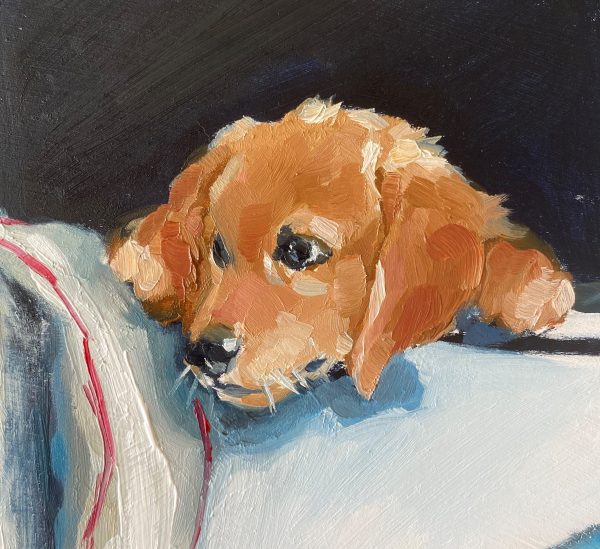 I have only one availability left for a doggo or kittypuss portrait for December 2021 delivery, let me know if you'd like to reserve the place.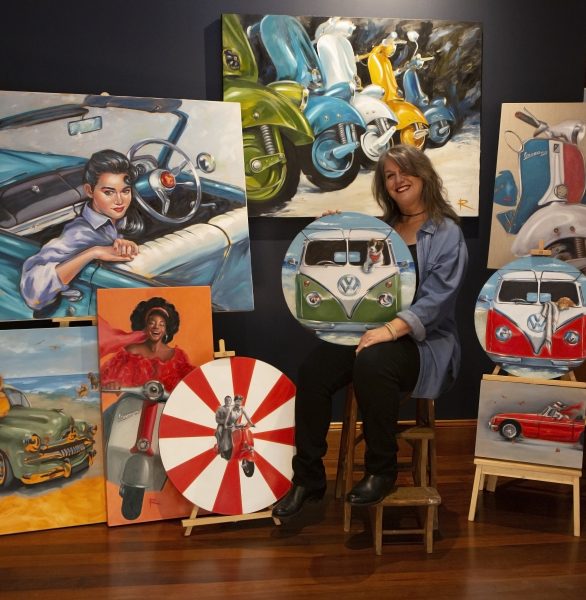 Look forward to seeing you all in November.
Yours with even more excitement (and a soupçon of nervousness) R xx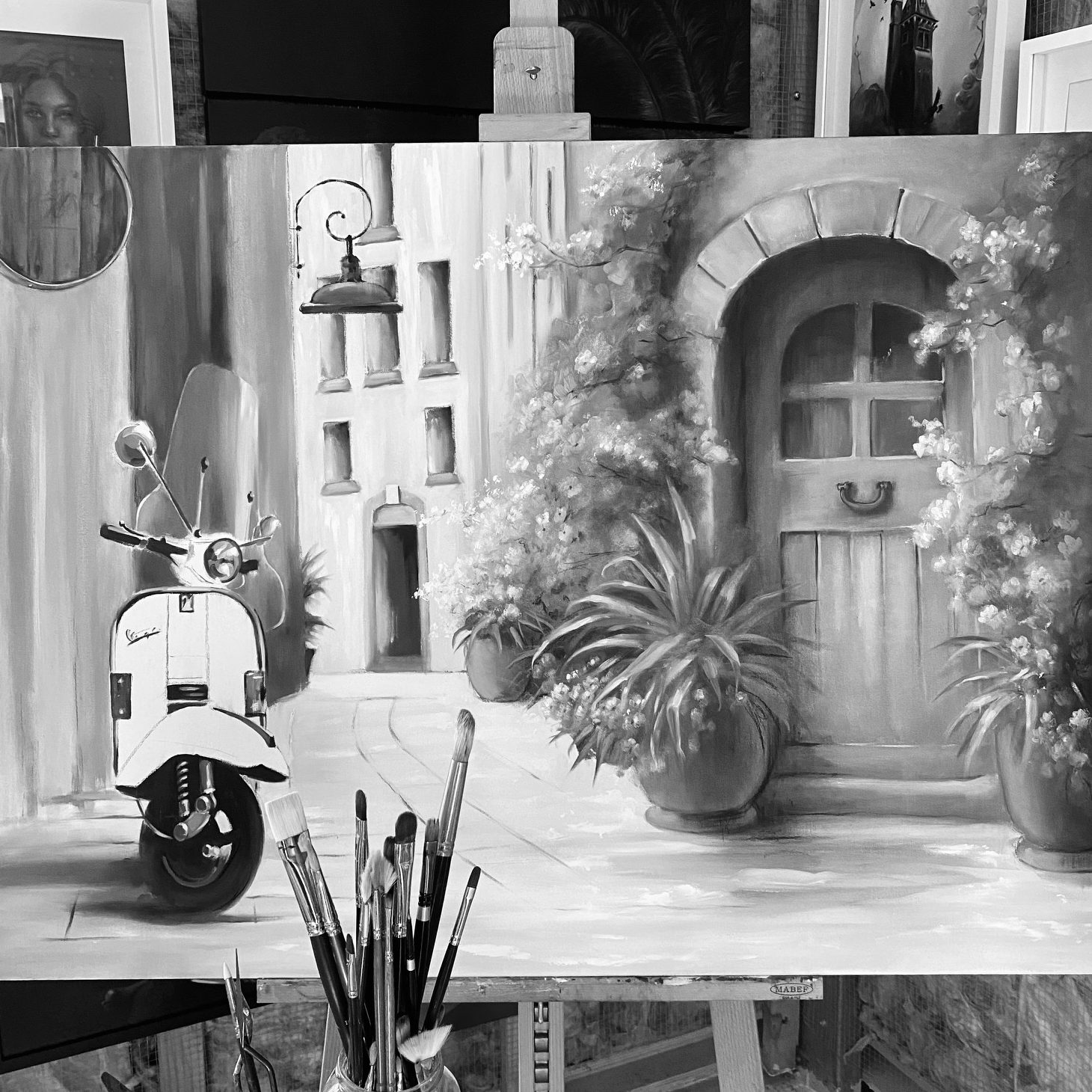 It's easy to buy any of my artworks contact free, simply send an ENQUIRY on the artwork you wish to purchase to rosafedeleartist@gmail.com and I will respond, take online payment and arrange delivery of your new painting after the show. Simple!
Scooter Meccanica wishes to ensure the well-being of guests, staff and the community. Guests are requested to please wear masks and be double-vaxxed. If you are feeling unwell we ask that you not attend.