WOO HOO! Muster your friends, book your digs, fill your hip flask and fuel up the dream machine … the SOUTHERN HIGHLANDS ART TRAIL is back! So excited to have been once again curated into the group of artists and creatives taking part in this year's event.
Artists will be gathering in studios and galleries across the Southern Highlands NSW and you mustn't miss this once-a-year chance to wander the Highlands experiencing the work of local creatives, meeting the artists in their studios, seeing where and how they create their work … and buy something wonderful for yourself or a friend! Enjoy local cafes or explore the diverse food and drink offerings the Highlands is known for. Start booking your accommodation NOW!
Large and small ARTS Trail signs and arrows will assist you in finding your way to the entrance of each studio.

THE FLYING FORD ANGLIA FROM HARRY POTTER
We are a family of prolific readers and I am SO fortunate to be a parent of that generation which immersed themselves in the joy of Harry Potter. Every book is even now treasured, stored carefully on the very top bookshelf and I can probably still recite Every Single Spell by memory! The opportunity to share each book and movie with our daughter is something I'll always cherish.
Here's something I've been wanting to paint for AGES … I'm sure you all know what it is and which book it's from.
All proceeds from sale will be donated to funding for BATYR, smashing the stigma surrounding mental ill-health and empowering young people to reach out for support. BATYR helps create communities that support young people's mental health and wellbeing, created and driven by young people, for young people.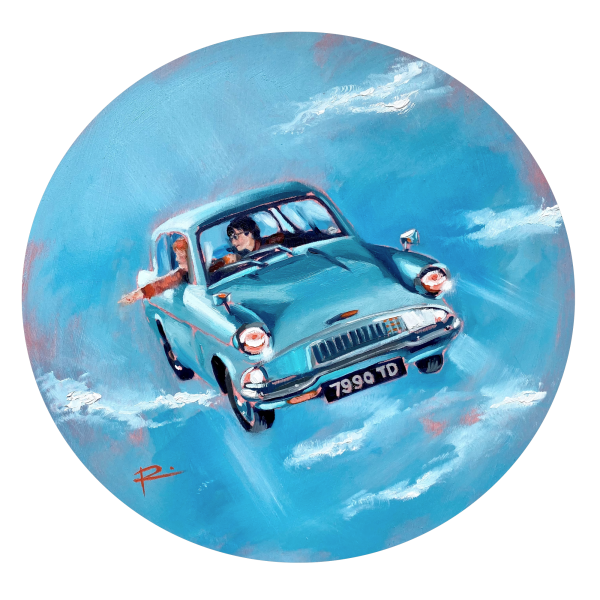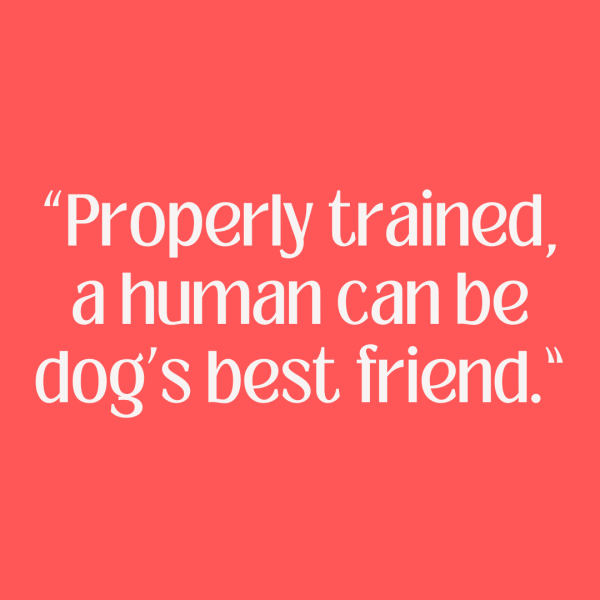 RECENT PROJECTS (yep, it's all about the doggos!)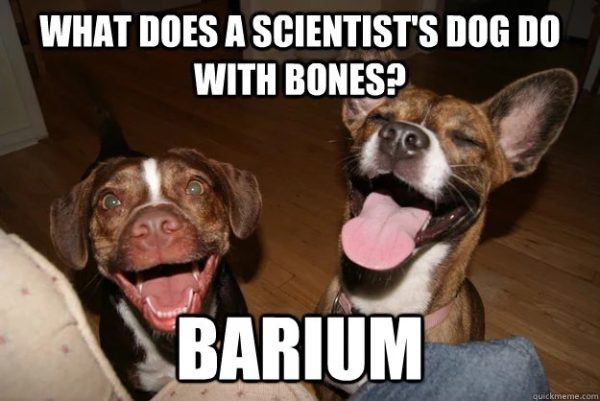 And finally, some non-doggish content …
WARNING: MUCH FOOD WAS HARMED IN THE MAKING OF THIS ARTWORK
And now for something completely different … a triptych inspired by my favourite restaurant on the Amalfi Coast, La Conca del Sogno and creating it was SO MUCH FUN!
The first panel includes fresh chrysanthemums, crusty Italian bread and warm olives. Centre panel features Pasta Al Limone by Vincenzo's Plate and wine with fresh peaches. The right hand panel was inspired by the restaurant's lemon-based dessert platter included limoncello-filled white chocolate balls and it was TO DIE FOR! Stunning jug and dinnerware is by Meg Patey Ceramics.
LA CONCA DEL SOGNO
Triptych | Oil on Linen | 61cm x 183cm
Available now at Bluethumb
Happy first day of spring! Or autumn! Hope to see many old (and new) friends in the Highlands during the Art Trail in November, have a fabulous weekend,
R X