This month I'm honoured (and a fair bit excited) to hand my blog over to a novelist and screenwriter that all Australians will know. And pretty much the rest of the world too, I'll warrant.
She describes herself as an "accidental novelist". In novel-writing class, she got an assignment to write "a 500-word synopsis of your book". 'I had an idea and started writing it. Then you had to hand in 3,000 words, and then you had to hand in 10,000 words, and I had 30,000 words. It was only three weeks before I realised that this was the best "accident" that had ever occurred to me.'
Her iconic novel was first published in 2000. Nine years later it was taken up by producer Sue Maslin, whom the author hadn't seen for 30 years since they were at boarding school together and who recognised her own childhood (and the author) in the story.
Director Jocelyn Moorhouse went on to adapt the book for the big screen. Then Kate Winslet said she wanted to be in the movie and so did Judy Davis, Liam Hemsworth, Hugo Weaving, Rebecca Gibney, Shane Jacobsen, Sarah Snook and many more fine Australian actors. And so they built the township of Dungatar.
A huge welcome to my guest – author of There Should Be More Dancing, Summer at Mount Hope and, of course, the worldwide phenomenon The Dressmaker, Rosalie Ham.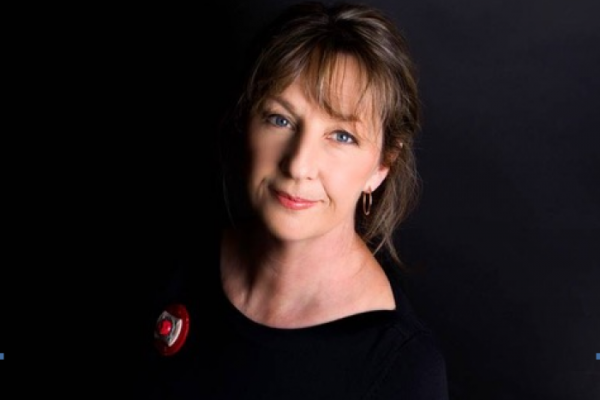 'Though it isn't usual,' says Rosalie, 'the story isn't entirely unusual, so therefore it's a successful story even without the red carpet at the end. It started where it always starts – childhood. Mine happened to be in a country town of 800 people. Not much happens all at once so you see most things.
'You can't hide in plain sight like you can in a city, so it's rare anyone lies dead for more than a day on the kitchen floor, even if they did sleep with their cow. But secrets are spread like pollen. We kids knew why young couples suddenly married and we also knew where the adulterers met. Those were the secrets no one ever mentioned because secrets are ammunition as well as an Achilles heel, but the whole town benefited from knowing who the town kleptomaniac was.'
'We hear about the suspect paedophile, the "swingers" and the happily married couple with the middle kid  who's a dead ringer for the neighbour's kids. There are blokes who wear drag to every fancy dress party and spinsters who have lived together since they "lost their fiances in the war" (but you only ever saw one set of sheets on the line).'
Here's a little piece on writing from a masterclass recently held by Rosalie.
EVERYTHING IS NOT SAID
by Rosalie Ham
Apart from the writing, the most interesting aspect of the workshop I recently attended was the energy in the room, specifically, its fluctuations.
There were eight separate energies present and those energies rose united in response to some writing and sank in the presence of the other kind of writing. Writing also worked when it worked to confront – the energies fractured, group lines were drawn even if the writing sang 'TALENTED!" to all of us. The fractures confirmed that not everyone's going to like writing just because it's enlightening and illuminating, or because it works. And further to this, the whole workshop process confirmed what we know about the broader consequences of attempts at writing; that is, "good" writing doesn't necessarily get published or sell millions of copies, and 'less incisive' writing can sell millions. Sales don't reflect quality, and so the resulting conundrum is that "good" writing is a subjective thing. I suspect some of the writing in that room would not please all judges in some writing competitions but all of us writers, published and not, talented and not, came away from that workshop with salient reminders about what we are faced with each time we approach the process of turning an idea into a creative piece that works to unite, divide, enthrall, inform, shock … whatever it is we sit down to do.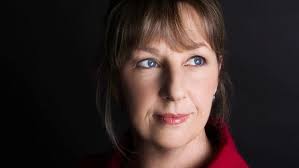 It was the usual procedure: each of us submitted about 3000 words extracted from longer works – kid's books, film scripts, novels, illustrated or not. We offered and received responses and took advice on how to make those manuscripts proceed, either to another draft or to an agent or publisher. Some of us were already published, some had a public platform of some sort, some not, but all of us were forced to read and respond to writing celebrating genres we weren't naturally drawn to. Each of us had various strengths in the comments we offered. Some were good on transitions, some good on plot points, some on POV, others on subtext … or lack of it. Some worried about formatting.
'You need to indent a new paragraph and dialogue needs a separate line… it has to do with tone, themes and ideas about themes, it has to do with action and how many times you write She said, she walked, she asked, she cried, she went...'
Others had a fine tuned sense about believability: '… but how can he say that when he's only known her for half a page … I'm just wondering if it's it feasible to have a pregnant ghost? You said the car was dark blue but it's at night so do we need to know the colour… It's not called a gun – you said it was a .22 so it's called a rifle…'
And emotive writing:
'The main character is a sexist misogynist. I find that offensive.'
'He's meant to be a sexist misogynist.'
'But I find it offensive, no one would put up with that, surely?'
'But she puts up with it because she's like him. They're like-minded, and they're characters. It's fiction!'
'I wouldn't want to read that kind of story.'
'Right. You'd choose something else to read, but people like this do exist and people who like to read about them exist too … but what did you think of the writing?'
And someone asked me: 'What's the big deal about irrigation water anyway?' and so I explained the history of irrigation in the Murray Darling Basin, and told myself again: 'I don't care if only ten irrigators buy my book, it's the story I need to write.'
Even worse, I am a fan of the "what's left unsaid", because what's left unsaid shouts the truth. Sometimes writers don't hear that kind of language and never will. Neither will they hear the words 'You do not write well' no matter how loud. And it's got nothing to do with preferences for genre, style or subject matter. It's everything to do with what the qualities of what the author is presenting and how the words are on a page, where words sit in a sentence, how meaningful the sentences are and sentences sit in paragraphs and, of course, the larger story. And so on. And let's not forget it's all subjective … like when readers say: '… but I like being told everything.'
But, back to me.
Along with less is more, my other "thing" is active, present tense, and mostly I like to put the reader close to the action. And so my lead pencil was 9% employed applying the horizontal line to the following:
'He had seen her that morning. He had watched her go to the laundry where she taken the bucket from the white storage cupboard. Then she had gone to the cow taking the yellow bucket with her, letting it swing in her hands as her hem skimmed the lush green grass, and the bucket was there now, waiting for her now, full and rancid… because she had forgotten it. She had forgotten it for love. For love of him. And now he watched her go towards it and reach for it, and he saw that she was shocked when she scooped some of the milk into a blue cup …'
And there were more words to cross out:
'She lifted the blue cup, held it, looked at it, gasped, and put her hand to her chest. She was shocked. She turned, started to walk but stopped to look again at the curdled milk in the blue cup in her pale hands. She lifted her head, rubbed her forehead with her left hand then suddenly hurried (and hurried) away…'
Less is more.
You can disagree with me, but in our workshop room on that cold day, when one particular piece of writing was presented for scrutiny, the energy dissipated and a telling silence descended. Suddenly people needed to go to the toilet and others left to make coffee. Those of us left hiding behind our upheld pages cleared our throats and read our comments silently in the tense quiet. We were united in the absence of energy.
Finally, one brave reader shuffled her pages, cleared her throat and declared: 'Your descriptions are vivid,' and we were away.
'Yes, they show great promise!'
'But less is more,' someone added, 'And this is so in regard to your jokes.'
'Oh! The jokes! But, perhaps just one per paragraph. People in real life don't make that many jokes in one conversation …'
'But the descriptions are very vivid.'
'My reading stalled on the third page of description …'
'Yes, just a few words to evoke a sense of the surrounds – a smell or one visual image rather than have her walk through the field for five pages?'
And so we were able to say to this writer: '…it's about the dramatisation of the life force of a character in a situation, it's not about flexing your writerly muscles and putting all your ideas in one scene.'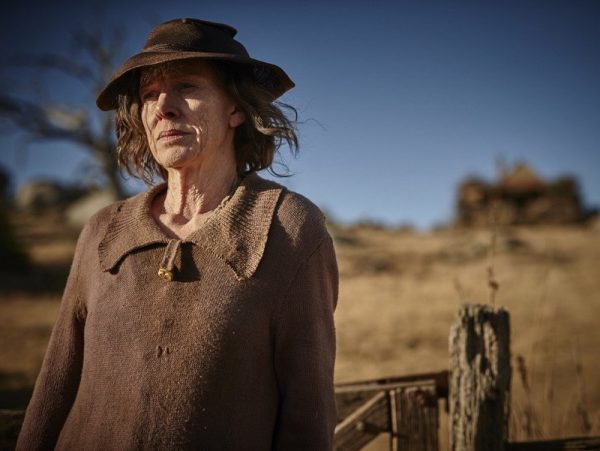 And finally someone said, 'I wasn't sure where I was heading. I was reading reading reading but nothing was happening–'
'Though the descriptions were vivid.'
And someone said, 'Me too. I couldn't figure out if the cow was the main character or the girl carrying the yellow bucket …'
And then, The Right Question. 'What's the story about anyway?'
The writer looked around the room, 'It's a love story.'
'Right,' someone said, 'but what are you saying about love?'
The author looked at her pages, shuffled them.
Then another question, 'And where does this five page scene sit in the story?'
'I'm not sure yet …' she said, faintly.
'Right. OK then, tell us what your main protagonist wants?'
The writer sat back in her chair and we were united in the absent energy, united by the other kind of writing. But some of us remembered with fondness that one piece we once submitted that taught us the most.
At least the descriptions were vivid, and they weren't describing irrigation channels and the intricacies of water flow.
And there it is. Wow. Thanks so much, Rosalie! Rx
If you'd like to connect with Rosalie Ham, follow her on social media or buy her books (which I highly recommend you do – The Dressmaker is a cracking story, delightfully written and you'll pick up those little things that you may have missed in the film), here are her links: