IMMERSE YOURSELF IN EYE CANDY
7/8 November
14/15 November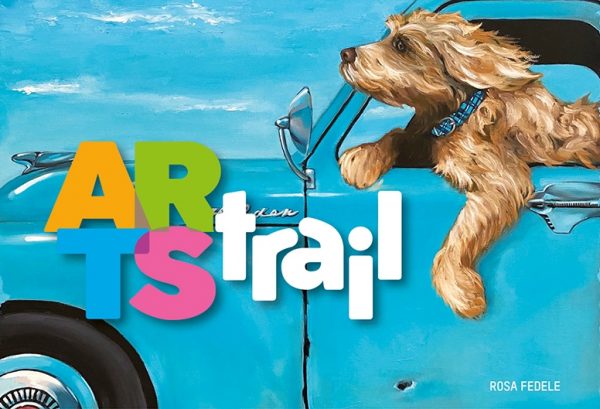 Marvellous news to usher in spring! So excited to have been curated into the group of artists and creatives taking part in this year's SOUTHERN HIGHLANDS ART TRAIL.
Over 80 artists will be gathering in 37 studios and 9 galleries across the Southern Highlands NSW. Don't miss this once-a-year chance to wander the Highlands experiencing the work of local creatives, meeting the artists in their studios, seeing where and how they create their work … and buy something wonderful for yourself or a friend!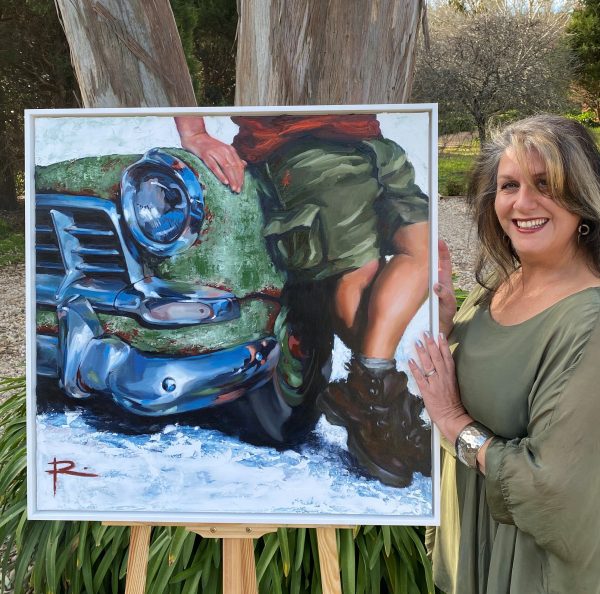 … and how awesomely awesome it was to see TRADIE and SHOTGUN III feature on the Art Trail maps, flyers and banners!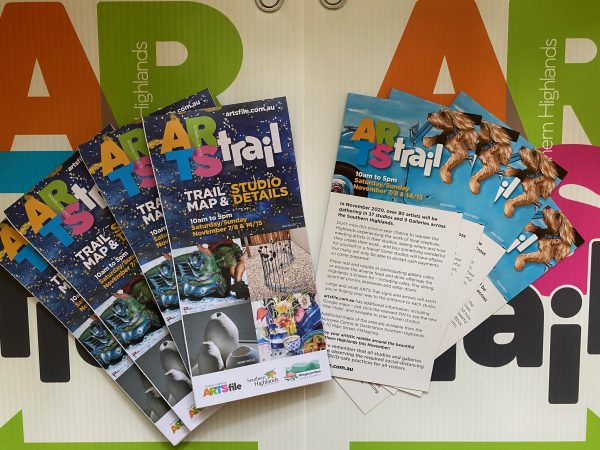 Enjoy local cafes or explore the diverse food and drink offerings the Highlands is known for! Large and small ARTS Trail signs and arrows will assist you in finding your way to the entrance of each studio.
And here's two Surprise Treats for my guests:
TWO live one-hour painting demonstrations featuring immaculately restored and award-winning vintage Holdens, one each weekend of the Art Trail.
Saturday 7th November
2:30 – 3:30PM – Featuring a delicious 1956 FJ Holden
Saturday 14th November
2:30 – 3:30PM – Featuring a scrumptious 1960 FB Holden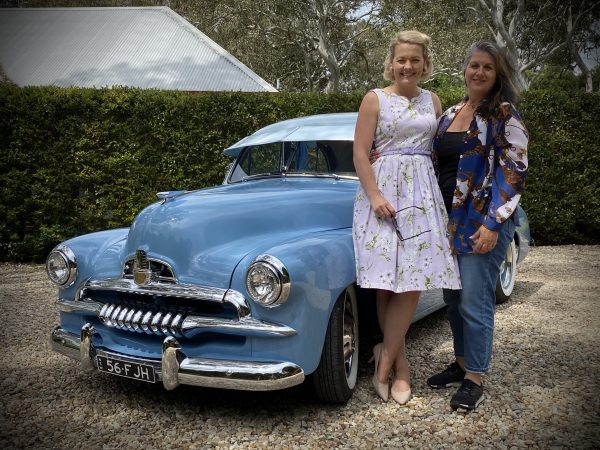 Art- and car-lovers will be able to follow and see the painting progress on Facebook, Instagram, Twitter, TikTok and LinkedIn. The finished paintings will be auctioned for charity, and a limited amount of signed and numbered prints will be made available afterwards.
RSVP Essential by email to rosafedeleartist@gmail.com
NOTE: Max. 20 people due to COVID restrictions. This will be an outdoor event to be held in the courtyard outside the studio. Plenty of standing room and some limited seating. Disabled access can be organised prior to the event (2 hours notice please) by ringing 0425 277441. In case of inclement weather the event may be changed to a smaller indoors painting demonstration from photographs rather than from life.
Here's the link to all the events over the two weekends complete with location maps:
LIMITED EDITION PRINTS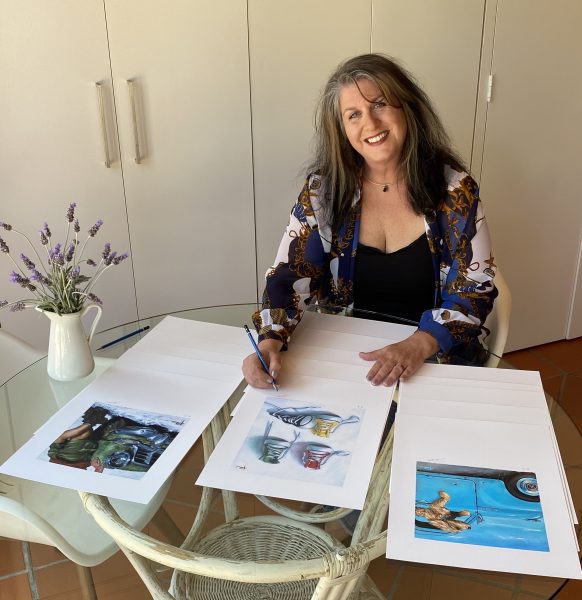 What am I doing?? Signing and numbering Limited Edition Prints of three of my newest paintings especially for my Art Trail guests, of course!
SHOTGUN III feat. 1954 FJ Holden
TRADIE FEAT. 1958 FC Holden
CONVERSE FOURPLAY
Printed on 310gsm Canson Cotton Rag
297mm x 430mm
ART TRAIL PRICE $95
Reserve yours in advance by emailing rosafedeleartist@gmail.com … or if you can't make it during the Trail and REALLY want one let me know and we can organise special delivery (postage additional).
THE ITALIANS ARE COMING!
If you follow me on socials you'll have noticed how much fun I'm having with Italian scooters at the moment. This new and delicious gelato-flavoured series will be premiered during the Art Trail. If you see a piece you love but can't make the Trail let me know – I'm currently taking commissions and most happy to customise your very own Vespart!
This is my newest duo – POSITANO! featuring 1954 and 1969 Vespa Sprints. Here you can watch how they actually came together over a period of four days … enjoy!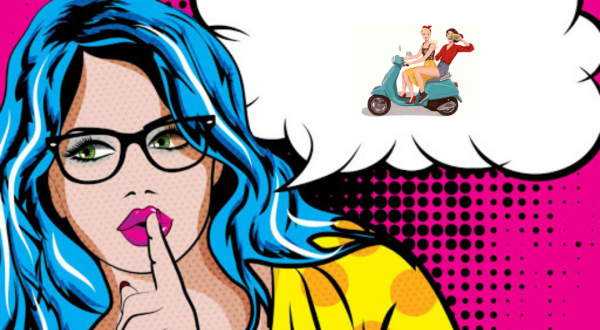 And there's more exciting scooter-related news too but (sadly) it's TOP SECRET and I'm not allowed to tell just yet … SHHHH
2020 JOHN COPES PORTRAIT PRIZE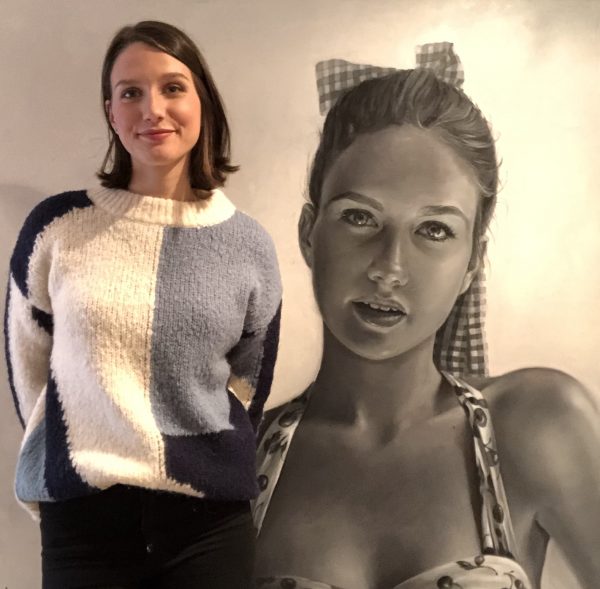 Was so chuffed to have been selected by Ben Quilty as a Finalist in the 2020 JOHN COPES PORTRAIT PRIZE … such an honour to hang amongst incredible artists such as Louisa Chircop, Melissa Ritchie, Wendi Toohey and Sally Ryan. Huge congratulations to winner Louisa, second prize winner Emily Brown and all the finalists.
PHILIP MOULD'S "ART IN ISOLATION" SERIES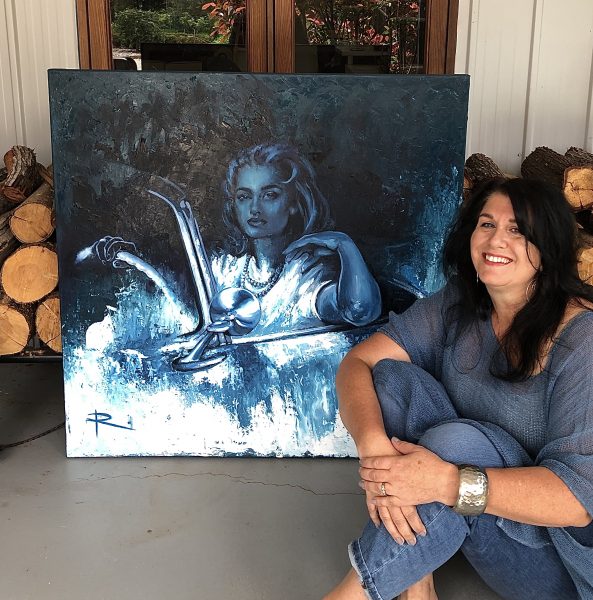 TRIVIA OF THE DAY: See this painting of LOLA? It was featured as part of Philip Mould's Art in Isolation Series "CALL TO CAMERA" earlier this year! You can imagine how my heart stopped to see myself on screen (5 seconds of fame HAHA) The excitement was all too much … I had to have a G&T and a little lie down afterwards.
You can watch it here (I'm on at 10:19):
Hope to see many old (and new) friends in the Highlands during the Trail, have a fabulous weekend,
R X