Hallå!
It's been a massive month here at Atelier Fedele – between wrangling the naughty nautical and the budding Blanchett (exciting news there, but our lips are zipped for now!), I decided to:
Plunge further into my current work-in-progress, here's a sneak peek: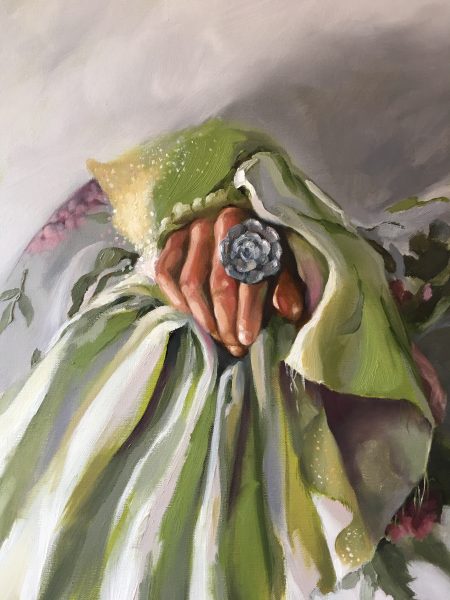 Launch into a complete read-through and re-edit of the manuscript for book two (exhausting!)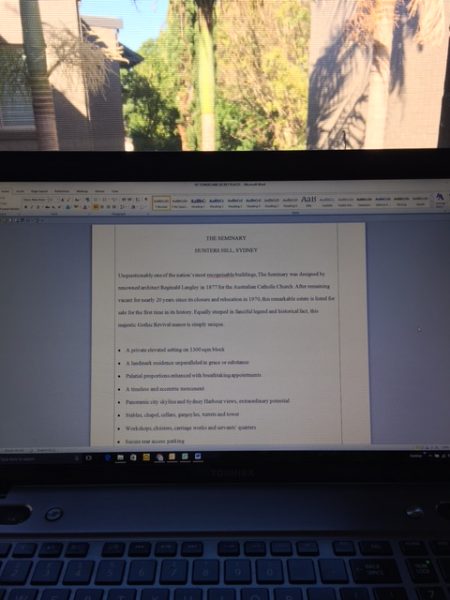 Start planning my new series of Dream Machines (no, seriously, why do I do this to myself?):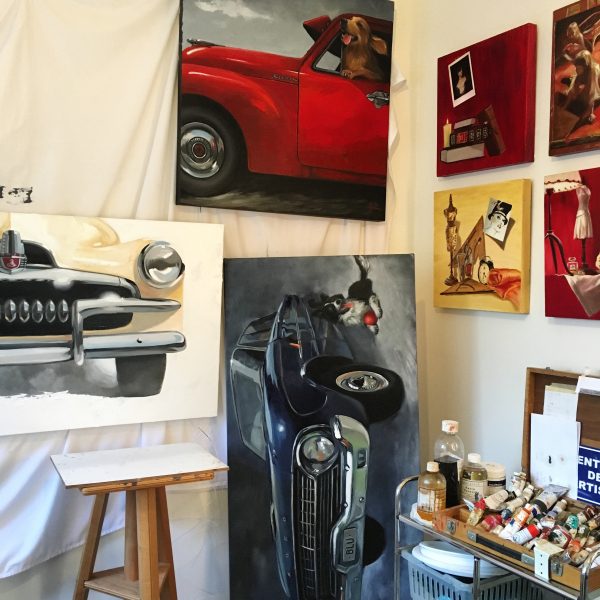 And, to top it all off, this weekend I 'm honoured and so terribly excited to be a judge at this years Hunters Hill Art Exhibition, alongside gallerist Brenda Colahan and sculptor Mitsou Shoji.
And here's something really eerie … guess where the next book is set?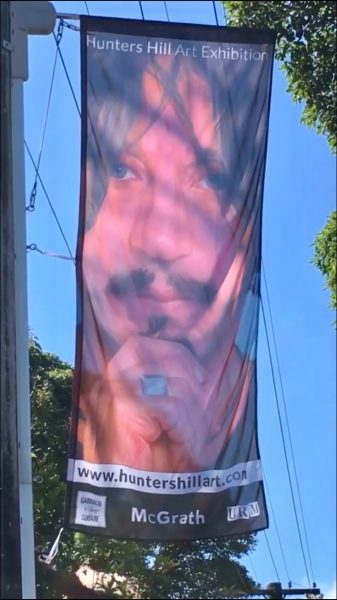 For now, I'll leave you with another little taste  … in which we enter The Seminary for the first time and meet Stuart.
Stu is sweet and shy, a builder's labourer. He is also a talented singer and songwriter, adored by the nation … and shortlisted to win a prominent singer/songwriting competition.
It's also where we first meet that little bugger, Ratty – remember him? No? You can read more about him here: "Ratty's banter and tomfoolery charmed and disarmed the unwary, drawing his victims in."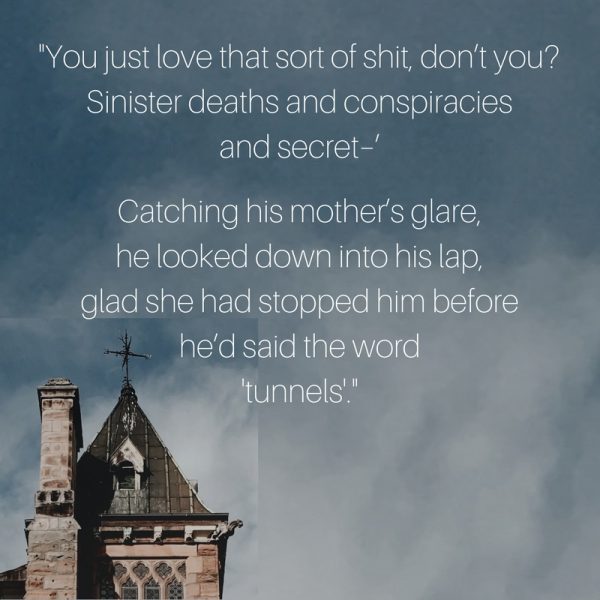 "ENTER PROPERTY AT OWN RISK
The sign, provided by a real estate agent long ago, hung askew from a length of rusted chain. It swayed back and forth in the breeze, no longer barring the entrance to The Seminary.
"Due to age and condition of this property please be aware of some of the possible following hazards:
Uneven surfaces
Overgrown garden
Venomous spiders
Snakes
Certain parts of the house are deemed unsafe."
Stuart Steele followed his uncle Ernie up the steep stairs which climbed to the forecourt at the front of the property. Once a beautiful structure, the old loggia was now piles of brittle sandstone with the sad remains of what once would have been a decorative floor of mosaic tiles. The loggia led to the grand entrance hall. It didn't look particularly grand today, with graffiti plastered across the walls and the ceiling caved in. They stood and looked around at the structural walls, joists and what little was left of the floors. 'It's gunna be a big job,' Ernie said to Stu.
Ernie Doherty was the owner of the company engaged to restore The Seminary. Stu, who had worked for his uncle as a labourer on several projects since leaving school, was starting today, along with a full construction team. It was indeed a big job – a complete restoration – to transform what was once the central training college for all the priests in Australia into a massive family home.
'The entrance hall,' Ernie told them at dinner the previous week, 'is bigger than this entire flat.' He waved his arms around to indicate how vast it actually was.
'Really?' exclaimed Stu's mum Laine, as she ladled more peas onto Ernie's plate.
'There's a separate chapel, with its own entrance. They're turning that into a ballroom.'
Laine's mouth fell open in disbelief. 'No!'
'Biggest place I've ever seen,' Stu nodded, his mouth full of potato.
'And, guess what else?' continued Ernie, 'Maurice Ellis, from that home reno show, is gunna be filming the whole thing from scratch.'
'Maurice Ellis? Oh, my, how exciting! Feel my heart,' breathed Laine, patting her hand against her chest, 'it's palpitating!'
'Had to clean up a couple of the rooms in the tower for the owners,' Ernie grunted, 'Didn't like it up there, though. Couldn't wait to finish up and get out, quite frankly.' He shook his head and made a deep rumbling noise in his throat.
Stu vibrated with laughter. His uncle sounded like Lurch from The Addams Family.
'They say there's a ghost, yer know,' Ernie added, 'living in the tower.'
'A ghost?' Stu's cousin Ratty sat up, interested.
'That's what they say.'
'What sort of ghost exactly?' Ratty pressed.
'Oh, I dunno. They reckon some lunatic chucked himself out of the tower and landed right in the middle of the courtyard.'
Stu rolled his eyes at his cousin. 'You just love that sort of shit, don't you? Sinister deaths and conspiracies and secret–' Catching his mother's glare, he looked down into his lap, glad she had stopped him before he'd said the word "tunnels".
Now Stu and Ernie passed through into the rubbled mess which was once the courtyard. A forest of lantana and sowthistle infested the grounds. 'Probably sheltering a hundred funnelweb spiders,' thought Stu. A dilapidated structure stood adjacent to the cloisters at the back of the block, indicated on the original plans as a kitchen, but now a swampy pit awash with oily black sludge. 'That's probably full of redbacks!' Stu shuddered. A magnificent old Red Bloodwood reached its arms protectively over the old building.
The tower, the only part of The Seminary which remained solid and true, was boarded off from the rest of the site. The new owner planned to supervise the build from the top room. 'Which might be a problem,' pondered Stu, 'there's nothing worse than owners turning up on site every day, looking over your shoulder and poking their noses in.' He knew his uncle hoped the architect from Melbourne would be able to do his job properly and keep them out of the way.
'Aye, this is gunna be a big job,' Ernie repeated to Stu. 'But, by the time we're finished, it's gunna look grand.'
Vic, the foreman, and his gang of builders stood in a huddle, sucking on cigarettes.
'Stuey!'
'MAAATE!'
'You bloody legend!'
They crowded around Stu, offering handshakes, man-hugs and slaps across the back. Stu smiled stupidly back at them.
'Surprised you even turned up fer work,' Ratty sniggered, 'skiving off every other week to ponce about on the telly!'
'Just until I get knocked out, mate,' Stu assured him.
His stomach still fluttered with thrills and trepidation; thrills at the recollection of hearing his name announced as the one of the five New South Wales representatives in the nation-wide talent competition, "Search for the Stars", and trepidation, for he would be performing his song in front of hundreds of people at the next elimination round.
'Won't take long, matey, y'sound like a frog!'
'You prick!' Stuart laughed good-humouredly and punched his cousin in the shoulder.
He had entered the competition on his cousin's dare, and for, as Ratty so eloquently expressed it, "shits and giggles". His success so far was astonishing and unexpected and his performance on the weekend left the audience standing, clapping hard and stomping on the floors. Television cameras zoomed in on his grinning face and girlish shrieks could be heard from the back of the studio where a waving banner read in huge crooked, spangly letters "We Love Stuey!"  His mother was still ringing everyone and anyone, crowing loudly and proudly.  It was bloody embarrassing.
'… only twenty three?' one of the judges had said. 'You've got plenty of time to improve … what's showing up in your voice is an immaturity … what I mean by immaturity is tone.  Tone and phrasing, perhaps it's nerves as well …'
You betcha it was nerves. Throughout the performance great circles of sweat had bloomed on the optimistically bright shirt his mother had chosen, and his heart thudded so loudly it was a wonder the microphone hadn't picked up the reverb.
'So, Stuart,' the judge had gone on, 'you're breathing between phrases and it's throwing your intervals out.  Like any musical instrument, which your voice is, you need practice and exercise.  Now you have to either get a vocal coach or …'
'Well, that wasn't going to happen,' Stu thought glumly. He had barely enough to cover the rent on his room and a bit of beer money, without splashing out on a vocal coach. However, the next song was picked out and he was already having doubts as to its merit. Would it be captivating enough?  Would the judges like it? Moreover, would he be able to remember all the chords?
Ernie finally managed to bring everyone's attention back to the business at hand and began issuing instructions about site offices and safety barriers and Portaloos."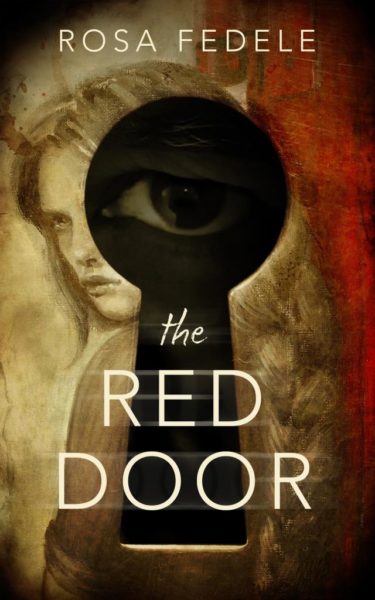 Missed reading the first of the series, The Red Door? Head over to Amazon or iBooks to grab your copy (here's the links):
Have a great weekend everyone. Hej Hej! Rx 
[wysija_form id="1″]