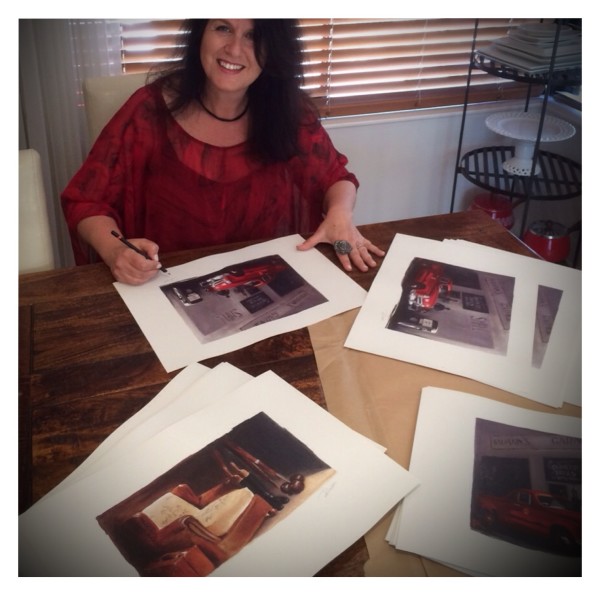 Only one week in and already so many wonderful words from reviewers on Goodreads, Amazon and The Reading Room!
I am overwhelmed and grateful and wanting to give the world a great big hug!
I'm well into the second (sequel?) book and this has given me the confidence and extra boost to forge on. Thank you, you lovely readers!
I invite you to ask me questions, send me feedback or just say Hi and, of course, please feel free to also visit Goodreads, Amazon or The Reading Room and leave your own review of The Red Door.
Here I am, signing illustrative prints for you all! Bring on Saturday's launch party! Rxx