Dear potential reader,
Rest assured that you will find some of the words in this novel offensive, unclear or below or above your reading level. You will be driven to skim over, or find ridiculously short, certain passages, and may be upset with how the story ends, or the possibility that there … is no perceived ending. It is not the author's intent, but you may also be dismayed with the overly even, way too long, extremely short, or inconsistent chapter lengths.
Some of the content of this totally fiction book may be politically incorrect, may have resulted in injury to trees or other plants, animals, people or the planet, and is possibly the design of a sick individual in dire need of a psychologist or incarceration. There are misspellings, typos, incorrect punctuation, intentionally or accidentally strewn throughout, with the purposeful intent to destroy your concentration and induce you to write a scathing, mean-spirited and over-the-top review or critique on any and all available outlets—utilizing your own collection of misspellings, typos, incorrect punctuation or incorrect words.
In the event you believe the writer has made fun of, or cast aspersions upon your race, color, creed, physical abilities, mental abilities, religion, faith, lack of faith, sexual orientation, intelligence, educational level, political party, social disinclination, hairy underarms, shaved pubic region, head gear or mode of dress, athletic ability or lack thereof, physical stature, hair color, or any other element, real or perceived, please keep a tissue handy and employ as needed during your pity party.
Rest assured, there is something wrong with this book.
Insincerely, The Author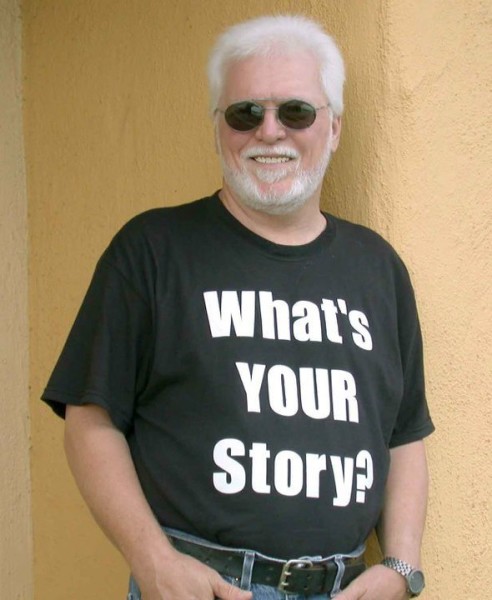 Earl Chessher is a 35-plus year career journalist who has been the reporter, assistant publisher, publisher, editor and owner of news publications. He is also a professional video services provider specializing in celebrations of life, focusing on the preservation and sharing of people's stories.
Nearly four decades of interviewing people, covering news and events, mentoring and writing has helped him develop more than 25 titles and popular stories in a range of anthologies. He is the administrator for Fiction Writers Group on Facebook, which started out nearly four years ago with 350 members, and is now more than 8,000 members strong.
He has established a number of business and writing websites, including a blog that now focuses on writing and publishing. Other titles can be found at Earl Chessher at Amazon.com