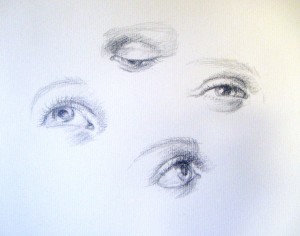 I'm having a great time compiling a 16-part series of "How to" articles for Fine Art and Decorative Painting magazine.
The series is called "So you want to Paint a Portrait?"  It will take an amateur portraitist on a step by step journey from the first sitting, basic proportions, observing features and forms and  initial sketches.  Then through to composition and preparing your first tonal drawing and painting before we move on to painting the actual figure.
It's been challenging to sit down and actually think about, photograph and document processes that I do now practically by autopilot!
Thanks Annette for allowing me the opportunity!
The first issue will be on sale 11 December 2009, Vol. 17, No. 3.
Happy reading …